Description: Custom site built Home with endless opportunities! Large 4 bedroom/ 4 bathroom with stunning views of river and mountains. Your dream garage awaits with over 1000 sq. ft. of air conditioned space for all your toys! RV parking with hook ups and storage shed. Large Separate living quarters with bathroom above garage with separate entrance and covered patio and beautiful views. Master bedroom and all remaining rooms are all on first floor. This home offers two fireplaces, large living and family rooms with good size kitchen, breakfast bar and large pantry. This home is Centrally located and with some TLC would be great for large family or make it a vacation home to bring everyone to enjoy the Colorado River and/or Casino lifestyle. Lots of fun to be had here! View today!
Property Genius Advanced Analytics!!
Profit/Loss Potential Analysis (B)
Price-And-Amounts
Descripton / Notes / Comments
Current Asking Price
$325,000
Original asking price of $325,000. Listed on Market 164 days ago.
Your Reccommended Offer Price! (T)
$254,330
Offer Price Based on ** Already being on market for 164 days. ** Comments on property indicating the seller is motivated (Flip - Needs Repairs)
164 Days on Market. Original Price of $325,000.00. Property was built in 1987. If more than 1 out of 5 of your offers are being accepted, you are offering too much. Be disiplined! 164 Days on Market. (Property has been listed for 164 Days. Seller should be VERY MOTIVATED to consider a low offer.) | Original List Date: 9/12/2019
Estimated Repairs based on property age and square footage.
+$40,720
Property was built in 1987 and has 3202 Square Feet. Adjust this Estimated Repairs number based on images below as needed.
Total Investment
$295,050
Need Financing to Do This Deal? Contact our Customer-Assistance Office Here
Estimated Selling Price after repairs/updates.
$286,505
$286,505 ARV Estimate was determined using a combination of the following:
* $420,252.00 Value Estimate based on property being worth the original listing price of current seller after repairs are made, PLUS double the dollar armount of repairs you make to the property.
* $21,089 Value Estimate based on Home being worth 7% more than Tax Appraisal of: $19,709
* $377,836 Value Estimate based on sales of other properties in the neighborhood.
Estimated Net Received after selling fees/closing costs.
$271,723
After Closing Fees, Realtor Fees, and Other Costs (Estimated at $14,782).
Estimated Potential Profit
($23,327)
Our Property Genius calculated these numbers. Have your Realtor Review These #'s. Even though this property has been heavily reduced, based on a detailed analysis, we do not reccommend buying this property.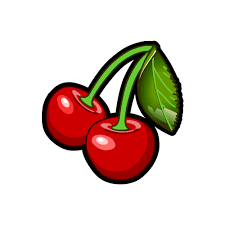 Using advanced metrics, HappyInvestor.com saved you hours of time by "Cherry Picking" this excellent deal for you from the For Sale records!
County Tax Appraised value is . Usually, the tax-value is about 7% below actual value, but it can be off by more. Increasing county appraised value by 7% results in an after repairs value of $0.