Description: Prospect Park twin with enclosed front porch, good size living room and kitchen, two bedrooms, center hall bath, full basement with outside entrance, hardwood floors, driveway and garage. Value priced for quick saleThe property is FHA insured with escrow, FHA 203k, conventional or cash. Owner occupied preference for the first 15 days. Buyer is responsible for all closing costs, certifications, certificate of occupancy requirements and transfer taxes etc. Sold As-Is without any guarantee or warranty by seller. 45 day transaction close for financed transactions. 30 days for cash purchases, 60 days for FHA203K. The utilities are off. Written pre approval for financing, as is lender. Proof of funds for cash sale. Deposits in certified funds payable to buyer~s title Company. Equal housing opportunity. HUD is offering the FHA $100.00 Down Sales Incentive for this HUD owned property for qualifying owner occupant purchasers....
Property Genius Advanced Analytics!!
Profit/Loss Potential Analysis (B)
Price-And-Amounts
Descripton / Notes / Comments
Current Asking Price
$133,000
Original asking price of $133,000. Listed on Market 21 days ago.
Your Reccommended Offer Price! (T)
$105,102
Offer Price Based on ** Already being on market for 21 days. ** Property being an older home meaning more repairs. Built in 1926.** Comments on property indicating the seller is motivated (Sold As-Is)
21 Days on Market. Original Price of $133,000.00. Property was built in 1926. If more than 1 out of 5 of your offers are being accepted, you are offering too much. Be disiplined! 21 Days on Market. ((Make Offer!))
Estimated Repairs based on property age and square footage.
+$42,271
Property was built in 1926 and has 984 Square Feet. Adjust this Estimated Repairs number based on images below as needed.
Total Investment
$147,373
Need Financing to Do This Deal? Contact our Customer-Assistance Office Here
Estimated Selling Price after repairs/updates.
$162,052
$162,052 ARV Estimate was determined using a combination of the following:
* $231,880.00 Value Estimate based on property being worth the original listing price of current seller after repairs are made, PLUS double the dollar armount of repairs you make to the property.
* $141,120 Value Estimate based on property being worth 5% more than 3rd Party Appraised Value of 134400 after updates and repairs.
* $80,368 Value Estimate based on Home being worth 7% more than Tax Appraisal of: $75,110
Estimated Net Received after selling fees/closing costs.
$153,691
After Closing Fees, Realtor Fees, and Other Costs (Estimated at $8,361).
Estimated Potential Profit
$6,318
Our Property Genius calculated these numbers. Have your Realtor Review These #'s.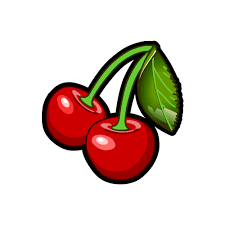 Using advanced metrics, HappyInvestor.com saved you hours of time by "Cherry Picking" this excellent deal for you from the For Sale records!
County Tax Appraised value is . Usually, the tax-value is about 7% below actual value, but it can be off by more. Increasing county appraised value by 7% results in an after repairs value of $0.