Description: Imagine living in a spacious, elegant and historically significant home, just steps from the metro and all the shops and restaurants of downtown Rockville. One of the finest homes in Rockville's acclaimed historic district, this Queen Anne Victorian was built in 1892 and is on the National Register of Historic Homes. The original east-facing frame house was distinguished by its six bay windows, including one Rockville Bay window, its multiplaned roof with 6 gables, its front porch supported by turned posts, and its single and paired windows. The home was enlarged several times by its first and second owners. The third and present owners have maintained the home lovingly for over 50 years. Now the home awaits its next owners to treasure and enjoy the property. Set on a large lot with generous side and rear yards - with lovely gardens and a pool, the handsome home has a front porch and gracious entry foyer. Two Living Rooms provide ample living and entertaining space; the main level also includes a paneled Den, gorgeous Dining Room, Powder Room, eat-in Kitchen, screened Porch and second Porch overlooking the side yard. Upstairs, there are 5 Bedrooms and 2 Full Baths. A large Attic provides ample space for expansion. Lovely hardwood floors, high ceilings, beautiful trim work, multiple fireplaces, and large windows contribute to the home's beauty. MD historical trust tax credits may apply to future work on the house. Presented in move-in condition, the home is sold as is due to its age....
About Property
Profit/Loss Potential Analysis
Tax Appraised Value
$669,400
Current Asking Price
$799,000
Your Projected Offer Price (T)
$629,971
If more than 1 out of 5 of your offers are being accepted, you are offering too much. Be disiplined!
+$26,352.00
Estimated Repairs based on property age and square footage.
$656,323
Total Investment
$716,258
Estimated Selling Price after repairs/updates.
(7% above County Appraised Value)
$673,251
Estimated Net Received after selling fees/closing costs.
(Hire a 1% Listing Realtor to sell home. Buyer's agent will collect 3% of sales price at closing. $500 title Policy. 1% of sales price title insurance expense. Wise to do $0 seller concessions. Pay pro-rated property taxes.
$16,928
Estimated Potential Profit
These are the numbers we can come up with with our analytics. It is mean to be a general guide for the property. It is up to you to do your own due final dillegence by looking at comparable sales, getting an inspection, etc.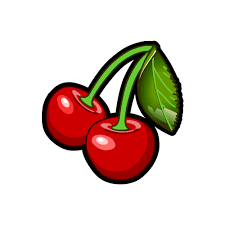 Using advanced metrics, HappyInvestor.com saved you hours of time by "Cherry Picking" this excellent deal for you from the For Sale records!
County Tax Appraised value is . Usually, the tax-value is about 7% below actual value, but it can be off by more. Increasing county appraised value by 7% results in an after repairs value of $0.