Property Description: LOCATION LOCATION - Great 1st time buyer or Investor opportunity on 1 acre only 4 miles from Rt 29 and Warrenton - Plenty of Potential - basement can be an in law/nanny suite has a kitchen sink, counters and cabinets, laundry with utility sink, extra room with shelved storage - wood fireplace upstairs and down. carport, Move in ready - needs updating just the way you want to - hardwood floors on main level covered patio out back, enclosed storage on the back for garden tools etc. - lines from house to septic tank/distribution box new
Property Genius Advanced Analytics!!
Profit/Loss Potential Analysis (B)
Price-And-Amounts
Descripton / Notes / Comments
Current Asking Price
$347,500
Original asking price of $347,500. Listed on Market 32 days ago.
Your Reccommended Offer Price! (T)
$287,398
Offer Price Based on ** Already being on market for 32 days. ** Property being an older home meaning more repairs. Built in 1967.** Comments on property indicating the seller is motivated (Investment Rental Property)
32 Days on Market. Original Price of $347,500.00. Property was built in 1967. If more than 1 out of 5 of your offers are being accepted, you are offering too much. Be disiplined! 32 Days on Market. ((Make Offer!))
Estimated Repairs based on property age and square footage.
+$51,960
Property was built in 1967 and has 3140 Square Feet. Adjust this Estimated Repairs number based on images below as needed.
Total Investment
$339,358
Need Financing to Do This Deal? Contact our Customer-Assistance Office Here
Estimated Selling Price after repairs/updates.
$416,828
$416,828 ARV Estimate was determined using a combination of the following:
* $451,420.00 Value Estimate based on property being worth the original listing price of current seller after repairs are made, PLUS double the dollar armount of repairs you make to the property.
* $347,643 Value Estimate based on Home being worth 7% more than Tax Appraisal of: $324,900
Estimated Net Received after selling fees/closing costs.
$393,902
After Closing Fees, Realtor Fees, and Other Costs (Estimated at $22,926).
Estimated Potential Profit
$54,544
Our Property Genius calculated these numbers. Have your Realtor Review These #'s.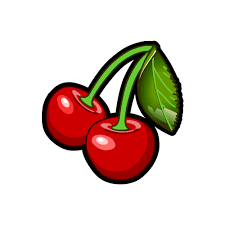 Using advanced metrics, HappyInvestor.com saved you hours of time by "Cherry Picking" this excellent deal for you from the For Sale records!
County Tax Appraised value is . Usually, the tax-value is about 7% below actual value, but it can be off by more. Increasing county appraised value by 7% results in an after repairs value of $0.