Description: This magnificent one-of a kind custom designed and built cedar home is a tribute to the architectural style of Frank Lloyd Wright and the thematic ~of the hill~ not ~on the hill~ leitmotif. It is sited on almost three acres and exudes tranquility as well as beauty and privacy. Providing additional appeal, the 95-acre Meadowlark Botanical Garden is located across from the property. The expansive space flows from room to room revealing both the versatility and utilitarian aspects of the home. The exceptional quality of the structural elements is evident in the 2 x 6 on 2 x 4 center wood and stone construction, 5 HVAC systems, 1 gas, 3 wood and 1 wooden Belgian Eifel stove fireplace, vaulted ceilings, recessed lighting, walls of glass doors and fixed glass, 3~ wide doors, 12 sets of French doors as well as many built-in elements throughout the home. There are steel I beams in lower level rooms which allow space to be transformed into bays for up to six cars. One wing of this amazing home is comprised of an indoor swimming pool with a number of adjacent rooms, including versatile two-story space currently used as a home office. The circular iron staircase in the bedroom area was originally a standard staircase and was converted to create more space in that area. Whole house generator assures that the HVAC, kitchen appliances and much of the house continues operating normally when the power goes out....
Property Genius Advanced Analytics!
PROPERTY ADDRESS:Get Free Account to View
Profit/Loss Potential Analysis Year built is: 1978
Estimated After Repaired Value Based on Trulia, Tax Appraisal ETC.
$1,399,000
Current Asking Price
$1,199,000
Your Projected Offer Price (V)
$1,079,100
If more than 1 out of 5 of your offers are being accepted, you are offering too much. Be disiplined!
+$41,645.00
Estimated Repairs based on property age and square footage.
$1,120,745
Total Investment
$1,399,000
Estimated Selling Price after repairs/updates.
(7% above County Appraised Value)
$1,314,560
Estimated Net Received on Sale
After Closing Fees, Realtor Fees, and Other Costs.
$193,815
Estimated Potential Profit
Our Property Genius calculated these numbers. Have your Realtor Review These #'s.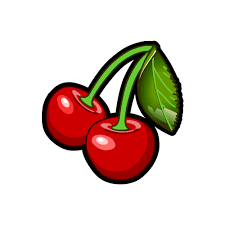 Using advanced metrics, HappyInvestor.com saved you hours of time by "Cherry Picking" this excellent deal for you from the For Sale records!
County Tax Appraised value is $1,114,580. Usually, the tax-value is about 7% below actual value, but it can be off by more. Increasing county appraised value by 7% results in an after repairs value of $1192600.6.