Property Description: A rare opportunity to own an absolutely stunning historic home in the quaint Village of Waterford, a National Landmark. Ephraim Schooley house, circa 1825, boast 3.95 acres, 3 levels and 4398 SQFT of living space, 4 bedrooms, 3 full baths, 2 car garage with plenty of off street parking for 5 additional cars. All backing to the permanently open space 144 acre Philips Farm!This special place has been lovingly maintained and features a large family room. Even larger great room with fire place, large windows, doors and wet bar. A formal dining room with deep window sills , Light filled sun room with radiant floor heating, large windows and doors that spills out onto a magnificent stone patio shaded by a custom built pergola. The kitchen features a new five burner cooktop, wall ovens, large sink, plenty of cabinet space, skylights and an adjacent large bright mud room. On the second level, the Master bedroom is large with a cathedral ceiling, attached master bath, new carpet, walk in closets, fireplace and looks out to the peaceful pastoral views in the rear of the home. There are an additional 3 bedrooms and two full baths. The third level includes an ample finished room and closet and a large walk-in attic space for your storage needs. The very peaceful rear yard features many beautiful gardens, vernal water feature with waterfall. Past the rear yard is a small pasture with a garden shed and two large fenced pastures with plenty of room for your animals. Property has a high yield well and on public sewer. Brand new AC system installed. Portable generator with hook up switch/panel. House exterior has a VDHR easement and the 3 and 1/2 acre pasture has a protective easement with National Trust for Historic Preservation. Please review the document section for addition features and information. Truly a wonderful place to call home!...
Property Genius Advanced Analytics!!
Profit/Loss Potential Analysis (C)
Current Asking Price
$937,000
Original asking price of $937,000. Listed on Market 10 days ago.
Your Reccommended Offer Price! (V)
$781,621
Offer Price Based on ** Property being an older home meaning more repairs. Built in 1821.** Comments on property indicating the seller is motivated (Investment Rental Property)
If more than 1 out of 5 of your offers are being accepted, you are offering too much. Be disiplined! 10 Days on Market. ((Make Offer!))
Estimated Repairs based on property age and square footage.
$143,771
Adjust this number based on images below! Property was built in 1821 and has 4398 Square Feet!
Total Investment
$925,392
Need Financing to Do This Deal? Contact our Customer-Assistance Office Here
Estimated Selling Price after repairs/updates.
$1,147,047
$1,147,047 ARV Estimate was determined using a combination of the following:
* $1,239,676.00 Value Estimate based on property being worth the original listing price of current seller after repairs are made, PLUS double the dollar armount of repairs you make to the property.
* $1,223,985 Value Estimate based on property being worth 5% more than 3rd Party Appraised Value of 1165700 after updates and repairs.
* $821,814 Value Estimate based on Home being worth 7% more than Tax Appraisal of: $768,050 Determined by Analyzing Tax Value, Online Appraisals, Value-Added from Repairs & More.
Estimated Net Received on Sale
$1,086,386
After Closing Fees, Realtor Fees, and Other Costs (Estimated at $60,661).
Estimated Potential Profit
$160,994
Our Property Genius calculated these numbers. Have your Realtor Review These #'s.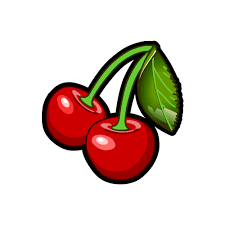 Using advanced metrics, HappyInvestor.com saved you hours of time by "Cherry Picking" this excellent deal for you from the For Sale records!
County Tax Appraised value is $768,050. Usually, the tax-value is about 7% below actual value, but it can be off by more. Increasing county appraised value by 7% results in an after repairs value of $821813.5.