Description: This is a beautiful 2-Bedroom condo located in Lincoln Square on the quiet intersection of Hamilton & Sunnyside. The condo features hardwood floors, custom cabinets w/ auto closing feature on drawers, granite counter tops, surround sound system, full washer/dryer, Kenmore appliances, security door , intercom system, outside storage unit, walk-in closet, sump pump, C/A, and storage. 1 block East of Lincoln Avenue, a few blocks from the Metra Train station and the CTA. Enjoy the tons of restaurants, shops & parks Lincoln Square has to offer....
About Property
Profit/Loss Potential Analysis Year built is: 1926
Estimated After Repaired Value Based on Trulia, Tax Appraisal ETC.
$252,900
Current Asking Price
$219,900
Your Projected Offer Price (V)
$197,910
If more than 1 out of 5 of your offers are being accepted, you are offering too much. Be disiplined!
+$15,000.00
Estimated Repairs based on property age and square footage.
$212,910
Total Investment
$252,900
Estimated Selling Price after repairs/updates.
(7% above County Appraised Value)
$237,226
Estimated Net Received on Sale
(Hire a 1% Listing Realtor to sell home. Buyer's agent will collect 3% of sales price at closing. $500 title Policy. 1% of sales price title insurance expense. Wise to do $0 seller concessions. Pay pro-rated property taxes.
$24,316
Estimated Potential Profit
These are the numbers we can come up with with our analytics. It is mean to be a general guide for the property. It is up to you to do your own due final dillegence by looking at comparable sales, getting an inspection, etc.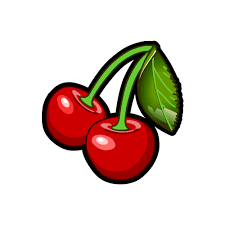 Using advanced metrics, HappyInvestor.com saved you hours of time by "Cherry Picking" this excellent deal for you from the For Sale records!
County Tax Appraised value is $18,900. Usually, the tax-value is about 7% below actual value, but it can be off by more. Increasing county appraised value by 7% results in an after repairs value of $20223.